Important change!
Internet Explorer is no longer supported from December 31, 2021.
Getting the best out of your Fluenta experience
Fluenta works just like a simple web application – there is nothing to install. Fluenta is web‑based and runs in your web browser.
Supported browsers
For best results, we recommend you use the latest version (but not a beta version) of your browser. Google Chrome is our recommended browser.

We support: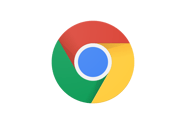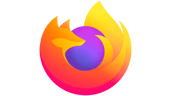 Microsoft Edge
A note on older or different browsers:
Fluenta may still work on older or different browsers than the supported ones. However, you may notice speed or performance issues, and some things may look a bit off. It is strongly recommended that you use the browsers and browser versions listed above.
Working on multiple tabs
It is not recommended to have Fluenta open in multiple tabs as this may cause data corruption or data loss. It is strongly recommended that you only use Fluenta in one tab at a time.


Using "Back" or "return" buttons
Most pages in the Fluenta system include their own internal "Back" button, which allows the system to retain momentarily stored data while returning to the previous page.
This data retention is not ensured when using the return button in your browser. Please use the internal "Back" buttons included on Fluenta pages when you wish to return to the previous Fluenta page.
Document upload
Maximum file size: up to 100 MB/file dependent on the upload speed.
Optional Screen Resolution
The recommended screen resolution is at least 1024 x 768.
Supported operating systems